15% Off Sitewide | Use Code:GIFT15Details
*Combine coupon code GIFT15 with already-reduced prices on site to receive additional savings off select discounted products. Discounted prices are set forth on site. Coupon code saves an additional 15% off orders from CafePress, excluding shipping charges, gift wrap charges and applicable sales tax. Coupon code must be entered at checkout. Promotion starts on February 15, 2018, at 12:00 a.m. (PT) and ends on December 31, 2018, at 11:59 p.m. (PT). Offer applies only to orders from the CafePress Marketplace and Create and Buy. Discount does not apply to mousepads, flat cards, invitations, specially-priced CafePress products, fulfillment products, bulk orders, or any product numbers starting in 030. Offer valid online at CafePress.com only, cannot be combined with any other coupons or promotions, and may change, be modified or cancelled at any time without notice. This promotion cannot be applied to past orders.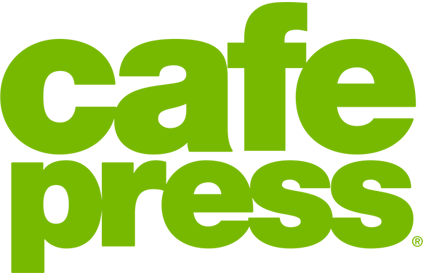 Perfect.For every passion.TM
All Products
T-Shirts
Baby Clothing
Bags
Canvas Art
Decorative Accessories
Drinking Glasses
Greeting Cards
Hats & Caps
Invitations
iPad Cases
iPhone Cases
Jewelry
Kids Clothing
Kitchen Accessories
Magnets
Mugs
Note Cards
Pet Stuff
Posters
Stickers
Sweatshirts & Hoodies
Travel Accessories
Water Bottles
View All Products
Cart0
Your cart is currently empty.
POPULISM HAS TAKEN the world by storm.
Donald Trump. Brexit. Etc.
I have watched with dismay. In that light, I'm a little uncomfortable proposing what could be considered the most populist proposal ever.
No more homework.
It's a wish I'm sure we all heard throughout our school lives.
Just thinking back to the mountains of work gives me a feeling akin to hearing fingernails on a blackboard.
As a wannabe politician, this one is definitely from the Napoleon Dynamite playbook.
As a campaign it has potential though.
A single sentence encapsulates the position clearly. In this age of slogans and chants, that seems to be important. So, really Bart Simpson's Down with Homework t-shirt could be dusted off.
We wouldn't even need to be very original with chants, a quick search of YouTube provides more than we could ever use.
All the ingredients are there.
So with the catch sorted, we move onto the detail.
Like all good populist campaigns, the devil will be in the detail. The campaign will really be No Homework for Primary School Students. Numerous studies have shown the benefits of homework for secondary school students.
There is an argument to be made that primary school homework gets students into the habit and increases from there. I don't think years of practice are required. On the
contrary, it seems that six years of secondary school homework, often followed by
college is more than enough.
Why though?
Childhood obesity is a major problem in Ireland. The Childhood Obesity Surveillance
Initiative carried out by the Health Service Executive in conjunction with the National
Nutrition Surveillance Centre in UCD this year makes for worrying reading.
One in five of our children are overweight or obese. Schools have come a long way in terms of healthy eating campaigns and there is an emphasis on physical activity but more is needed.
The point of schooling is to learn and much of the time is inevitably spent sitting.
The Irish weather hasn't improved since my time either. Often, it's not possible to go outside during break. Technological improvements mean the TV-on-wheels no longer needs to be wheeled in but the projector provides the same result. After a day like this, our children are sent home with homework to do.
More time sitting – after a whole day of it.
Removing homework won't be a magic bullet. Parents would need to ensure the homework time isn't simply replaced with screen time. A strong campaign would be needed to encourage evening exercise.
Increased provision of walking and cycle ways as well as playgrounds would help too. Not all would comply, but many would. With such worrying obesity stats, it's time to change our priorities.
There have been many studies carried out on the value of exercise.
Researchers at the Georgia Health Sciences University tested the effects of aerobic exercise on 171 sedentary, overweight kids between the ages of 7 and 11. They found improvements in IQ scores, as well as Maths ability, where physical activity levels were increased.
Canadian author and public policy contributor André Picard has also argued that homework is counterproductive.
He says research shows clearly that children being active is more important than homework for improving learning and test scores and health.
As a working parent, I find these arguments compelling.
Life during school term is a whirlwind.
Once I've collected my kids, made dinner, helped to get the homework done and taken them to an after-school activity (if there is one that day), it is bedtime. And we are all tired.
We are all busier these days. Quality time is at a premium. Let's get rid of the
homework and build in more family activity time.
Instead of spending their early years teaching them to sit and do homework, we could be teaching them the joy of an active lifestyle.
Eric Nolan is the local area representative for the Labour Party in Cork East. He is a father of two and lives in Midleton. He works as an aviation firefighter at Cork Airport. Find him on Twitter @ericnolanlab