Nuts & Bolts
Yale's curriculum works very differently than any other business school's, so we'll walk you through a few of the details to help you decide if this is the right program for you.
Academic sessions. Each semester is divided into two academic sessions, essentially offering a four-quarter system of seven weeks each. In your first year, Fall 1 is composed exclusively of a series of core courses called Orientation to Management. In Fall 2 you'll begin the Organizational Perspectives courses, which continue through both spring sessions. You'll also have six to eight units available to take electives in the spring.
Orientation to Management. The first seven weeks of the core curriculum introduce basic language, concepts, tools, and problem-framing methodologies that will be drawn on broadly throughout the curriculum. Orientation to Management includes Basics of Economics,Basics of Accounting,Problem Framing,Careers,Managing Groups and Teams,Probability Modeling and Statistics, Spreadsheet Modeling, and Introduction to Negotiation.
Organizational Perspectives. The next portion of the curriculum is designed to present concepts and content in a manner more representative of the way managers face problems in the world of business. The core curriculum is broken into ten multidisciplinary areas referred to as Organizational Perspectives, namely: Competitor,Customer,Investor,Employee, Innovator,The Global Macroeconomy,Sourcing and Managing Funds,State and Society, and Operations Engine. These perspectives focus on issues encountered both inside and outside of the firm in a relevant context. Many core classes are taught by a team of professors from different academic disciplines, bringing a truly integrated experience into the classroom.
Integrated Leadership Perspective. The final course of the core curriculum is the Integrated Leadership Perspective, which combines different perspectives in a series of interdisciplinary raw cases focusing on the challenges faced by leaders of organizations of differing size, scope, and sector. The course is organized into four parts: 1) organizations that are just beginning, 2) the leadership challenges associated with organizations in transition, 3) mature organizations, and 4) high-level, modern management challenges bridging the public, private, and nonprofit sectors.
Leadership Development Program.Leadership Fundamentals and Advanced Leadership coursework is integrated into the first-year core, along with sessions with your "development group," made up of fellow students. The first year culminates with a 360-degree assessment. In addition, first-year students must develop their own personalized plan for their leadership practicum that will be executed throughout second year. Students identify leadership areas on which they would like to focus and plan specific actions that will help them build those skills. These actions are integrated with other aspects of the MBA program, such as club leadership, community service, and entrepreneurial ventures. Peer and professional coaching sessions are also added during the second year.
Global coursework. At the end of Fall 1 in October, SOM participates in a Global Network Week, when students may take mini-courses taught by faculty specialists at each network school. At Yale, classrooms are wired with cameras, projectors, and microphones so that students may participate together in a class taught by a professor halfway around the globe. Another Global Network Week falls in March, when students may also choose to travel for 10 days to a global location as part of an International Experience (IE) course. During the semester, students may also take online Global Network courses with classmates scattered around the world from any of the 27 members schools.
Global exchanges. For an even more immersive experience, students may spend fall semester of their second year on exchange at London School of Economics and Political Science (LSE), HEC Paris, IESE Business School in Barcelona, National University of Singapore (NUS), or Tsinghua University in Beijing. This exchange program is fairly limited compared to those of larger MBA programs, but the school has clearly shifted its focus to the Global Network offerings and has put less emphasis on student exchanges.
BLOG
Sort By : Study AbroadCareersPopular
ReachIvy Exclusive Sneak Peak: Top College Series – An Interview with Director of Admissions, MBA at Yale School of Management
Posted on Aug 19, 2016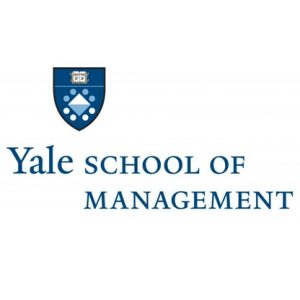 Name: Melissa Fogerty
Designation: Director of Admissions
School Name: Yale School of Management
1. Being able to pick the right program is crucial given the number of options available in the market. At ReachIvy, we meet a lot of students who face this decision. Who should ideally be applying for the Yale School of Management MBA program?
I'm glad that students are looking critically at their MBA program options to find the right fit. Even though it's hard to imagine at the application stage, I often tell prospective students that the hard part comes later – when they are choosing among the many attractive admissions offers they will have.
Yale SOM is a mission-driven institution, which means that students thinking about attending SOM should feel that our mission, to educate leaders for business and society, resonates with them. Students who are attracted to our program are interested in the decisions that leaders make and how those decisions should be about more than a narrow conception of profit and loss. Our students are looking to create value for a wide set of stakeholders. You'll see that reflected in SOM academically, socially, and in the career paths of our alumni.
Students looking at our program should be interested in taking advantage of the broader Yale community – from taking courses at other Yale schools, engaging with Yale graduate peers through conferences and clubs, to learning from world renowned faculty across disciplines. Students should also be looking at Yale SOM as a place to launch a startup, make a career switch, engage with peers through the Global Network for Advanced Management, work alongside faculty who are experts in their fields, and make lifelong connections through a globally recognized brand that will stay with them throughout their career.
2. Can you share with us what background / profile / traits you are looking for in your incoming class?
Yes, and I'll also address some common admissions-related misconceptions I've heard in the past from Indian applicants. First, prospective students should know that we read applications holistically, to gain an overall view of a candidate's academic preparation, work experience, and goals. This means that there are no minimum or cut-off scores or grades in our review – we're reviewing all applications because we know that the numbers don't tell the whole story. Along that same vein, I often get the question of how the different parts of the application are weighted in our review and the answer to that is that we don't use a formula. We are truly looking at the complete picture of a candidate, and all of the pieces of the application process speak together to inform that picture.
So who are we looking for? At Yale SOM, we are looking for broadminded, intellectually curious leaders who will thrive in our MBA program. We want to bring diverse perspectives into our classroom so that we can challenge our students to engage critically with the complex problems facing leaders today, and that will face leaders tomorrow. Our students are global across many dimensions – they are citizens of countries all over the world, they have worked and studied in many geographies, many of them speak multiple languages, they have worked on globally diverse teams, and they are interested in expanding their international skillset. I'm often asked if we only have a specific number of seats available in the class for Indian students, and that isn't the case. There are no citizenship quotas in admissions.
Another dimension across which our students are quite diverse is their academics and work experience prior to entering our MBA program. From their undergraduate majors to their career experiences, you'll see in our incoming class former titles like 6Sigma Black Belt & Project Leader, VP of Finance, Food Technologist, and Designer for Swarovski. Our students have worked in technology, engineering, retail, and energy, for example, and for organizations like Bain, Schlumberger, Oracle, and Teach for India (*note that we waive our application fee for Teach for India alums). Many students are interested in pursuing joint degrees with other Yale programs, such as Yale Law School, Yale Medical School, and Yale School of Forestry and Environmental Science. When looking at our prospective students' career backgrounds, we are looking for quality over quantity, and true impact a candidate has had on the organization. We're also looking for passion and commitment to their goals.
As an Admissions team, we're pretty forthcoming about giving tips for the application process. We have a webinar coming up on August 16 that will be focused on going through each section of the application and talking about what we'd like to see in each area. I know the timing of that webinar isn't convenient for those in India, but I encourage you to register even if you can't participate live because we usually send out a recording of the webinar to registrants so you'll be able to watch it later at your convenience.
3. Can you tell us about your most interesting classes and professors?
I'd like to highlight one of our popular experiential learning opportunities, the Yale Center for Customer Insights (YCCI)'s MGT 650: Customer Insights and Applications, Discovery Projects. Working with notable marketing faculty Ravi Dhar and Nathan Novemsky, this course allows students to work on projects for real world clients and make meaningful contributions while gaining marketable experience. With faculty guidance, students work in teams and apply critical thinking skills, quantitative research methodologies, and innovation to advise companies like American Express, Visa, IBM, PepsiCo, and Procter & Gamble on their customer-related questions. Students have said that this course was directly relevant to their future career goals and gave them great talking points for their internship interviews with recruiters. You can watch a video to learn more about this course from one of our current students here.
In addition, 65% of our students take at least one elective course outside the School of Management at other Yale schools, taking advantage of the wide variety of disciples available across the university to craft a customized curriculum that fits their interests. Some popular options this year included Renewable Energy Project Finance at Yale School of Forestry and Environmental Studies, Business Organizations and Capitalism Film Society at Yale Law School, language courses in Spanish and Mandarin, and Intro to Programming in the Computer Science department.
4. What are some of the facilities and faculty resources available to students who want to switch careers or pursue entrepreneurial interests while in the program?
In many ways all of our students are what I'd consider to be career switchers – they're coming to an MBA program because they are looking to change their industry, company, geographic location, or role, and they are looking at an MBA as a way to launch them into their next position. Our Career Development Office (CDO) does an excellent job at supporting students in their job search. 93.4% of Class of 2015 graduates seeking a job received an offer within 3 months of graduation, and our students accepted offers with 129 different organizations. The CDO conducts over 3,000 advising appointments per year, and students also have access to student career coaches, alumni mentors, and 25 job treks to 146 companies globally. For example, last winter students visited Silicon Valley accompanied by CDO staff and met with over 40 companies including Google, eBay, and LinkedIn. They networked with alumni from the schools of Public Health, Forestry, and Law, and also visited healthcare companies, investment firms, and social enterprises. Each year recruiters from finance, consulting, consumer products, healthcare and other industries visit our campus for presentations and internship interviews.